Art history may have or be an archive (even a canon!), but it is also a process of translation, remediation, and remaking. Here are five nodes in a network:
Robert Wood's Palmyra (1753): a transfer from architecture to print.
In 1751, funded and accompanied by slave-owner and planter James "Jamaica" Dawkins, the traveler Robert Wood and the architect Giovanni Battista Borra rendered the ruins of Palmyra in text and image. The resulting folio was printed in 1753, subsidized by Dawkins and by subscription. It made the men their fame and launched a genre, later to be joined by: James Stuart and Nicholas Revett's Athens, Robert Adam's Spalatro, and the Ionian Antiquities of the Society of Dilettanti. These are the first art-historical monographs.
---
Kurt Weitzmann's Illustrations in Roll and Codex (1947): a study of media transfer.
Before the Great War, the Princeton University Department of Art and Archaeology put serious money into extractive archaeology at Antioch and Sardis. At mid-century, it put serious money into publishing. Charles Rufus Morey's colossal yet multiple Index of Christian Art is one result, as are the series published "for" or "by" the Department: for example, Studies in Manuscript Illumination and The Illustrations in the Manuscripts of the Septuagint. These are soberly expensive folios containing thousands of tightly cropped photographs of Byzantine books. Now art history needs its own library.
---
Michael Podro's Critical Historians of Art (1982): a transfer from German to English.
Yale University Press books from the early 1980s – Francis Haskell and Nicholas Penny's Taste and the Antique is another example – are radical. They are clearly written, deeply thoughtful, and printed in some quantity of paperbacks. Podro's book presents 150 years of German-language art history in 250 cogent pages. The scale of the print-run was enabled by course adoptions. Second-hand highlighted copies of these books are archaeological artefacts of an advanced discipline.
---
Margaret Olin's Forms of Representation in Alois Riegl's Theory of Art (1992): a transfer from dissertation to book.
This is a highly specialized study, concerned with an earlier period of equally specialized and university-based art history. The precision of the argument forms the summit of 20th-century Anglophone art history. It is the one great book written by an art historian about an art historian, far more satisfying than Ernst Gombrich's Aby Warburg.
---
Esther Chadwick, Meredith Gamer, and Cyra Levenson, Slavery and Portraiture in 18th-Century Atlantic Britain (2014): a transfer across wires.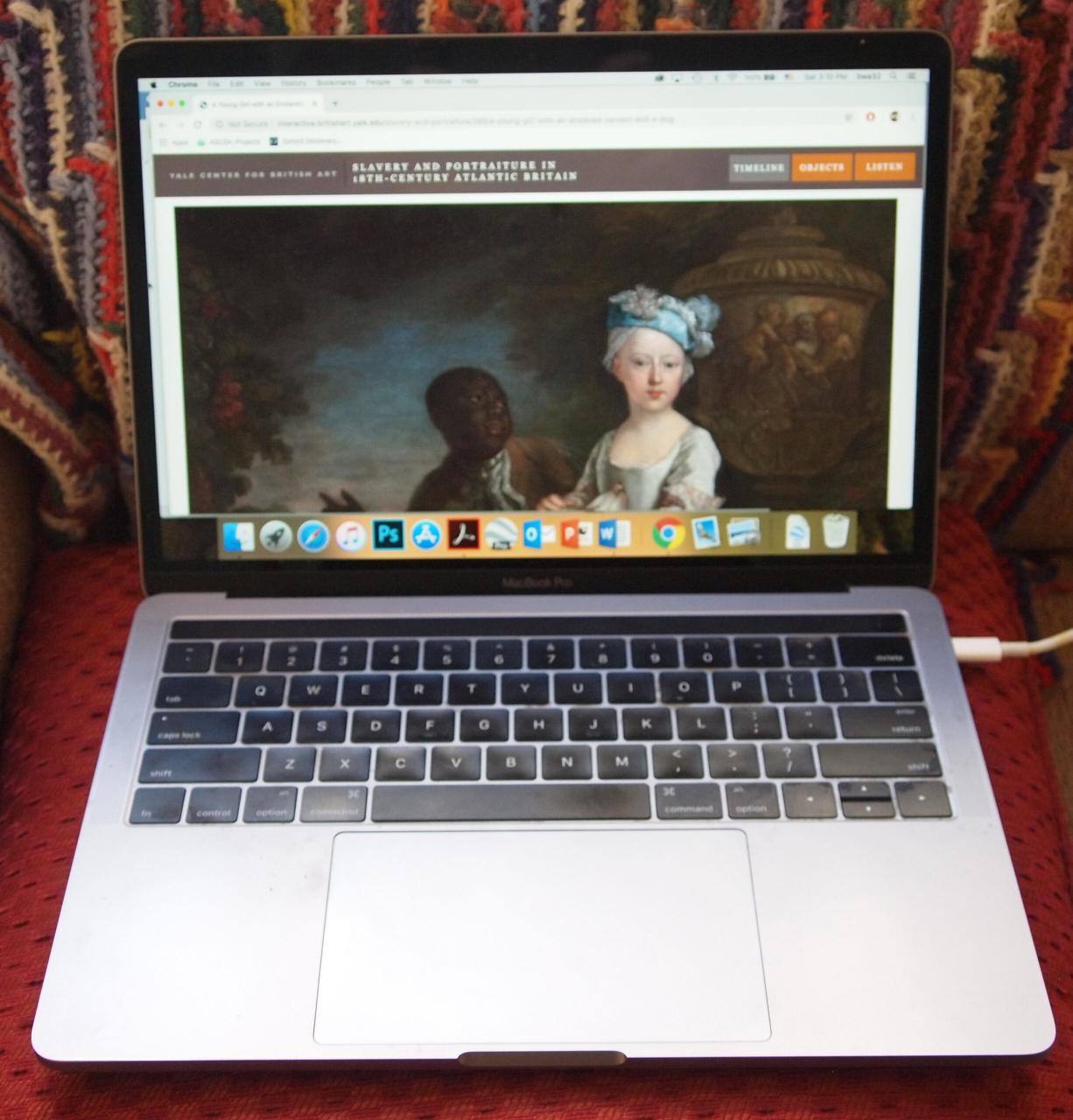 The curators of a museum exhibit, and authors of a web catalog, regard a portrait of "a young girl… accompanied by a dog and an enslaved servant." Moving to the classical object at top right: "The relief on the urn, which shows a group of cherubs taming a wild goat—an allegory of carnal lust—serves as a contrast to the ostensibly chaste, 'domesticated' love, which the young girl is shown to inspire in her two attendants." This is a seed of awareness, available to each new reader who turns from words to image and back again.
Benjamin Anderson is associate professor of the history of art and classics at Cornell University. He is the author of Cosmos and Community in Early Medieval Art, winner of the College Art Association's 2018 Charles Rufus Morey Book Award.
Bibliography
Wood, Robert. The ruins of Palmyra, otherwise Tedmor, in the desart, 1753.
Weitzmann, Kurt. Illustrations in Roll and Codex: A Study of the Origin and Method of Text Illustration. Princeton, New Jersey: Princeton University Press, 1947.
Podro, Michael. The Critical Historians of Art. New Haven, Connecticut: Yale University Press, 1982.
Olin, Margaret. Forms of Representation in Alois Riegl's Theory of Art. State College, Pennsylvania: Penn State University Press, 1992.
Chadwick, Esther, Meredith Gamer, and Cyra Levenson. Slavery and Portraiture in 18th-Century Atlantic Britain. New Haven, Connecticut: The Yale Center for British Art, 2014.