As the great designer Elsa Schiaparelli once said, "In difficult times, fashion is always outrageous." Explore outrageous fashion through the centuries in these beautiful tomes.
---
Traces fashions from 1870 to the present along a conceptual, disruptive, and nontraditional timeline of fashion history.
About Time traces the evolution of fashion, from 1870 to the present, through a linear timeline of iconic garments, each paired with an alternate design that jumps forward or backward in time. These unexpected pairings, which relate to one another through shape, motif, material, pattern, technique, or decoration, create a disruptive fashion chronology that conflates notions of past, present, and future. This stunning book reveals fashion's paradoxical connection to linear notions of time.
Buy the Book
IndieBound | bookshop.org | Barnes and Noble | Amazon
---
"An extraordinary collection of 1,146 images that document the house's output over the past 70 years and through seven creative directors."—Vogue
For the first time, every Dior haute couture collection is gathered here in a single, lavishly illustrated volume—providing a unique opportunity to chart the development of one of the world's most famous fashion brands and to discover rarely seen collections. Dior opens with a concise history of the house of Dior before exploring the collections themselves. Each new "era" in Dior's history is inaugurated by a brief overview of the new designer, while collections are introduced and illustrated with catwalk images.
Buy the Book
IndieBound | bookshop.org | Barnes and Noble | Amazon
---
A comprehensive and captivating overview of all of Karl Lagerfeld's Chanel collections, showcasing his creations through original catwalk photography.
Opening with an introductory essay about Lagerfeld, Chanel explores the collections chronologically, revealing the designer's inspired reinvention of classic Chanel style elements from season to season. Each collection is illustrated with a curated selection of catwalk images (filled with photos of top fashion models, including Cara Delevingne, Linda Evangelista, Kate Moss, and Claudia Schiffer), showcasing hundreds of spectacular clothes, from luxurious haute couture to trendsetting ready-to-wear, accessories, beauty looks, and set designs.
Buy the Book
IndieBound | bookshop.org | Barnes and Noble | Amazon
---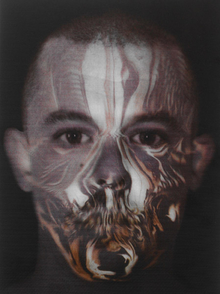 "An authoritative and moving insight into the legacy of the British designer."—Carola Long, Financial Times

"McQueen's brilliance is celebrated in this sumptuous tome."—Harper's Bazaar
Arguably the most influential, imaginative, and provocative designer of his generation, Alexander McQueen challenged and expanded fashion conventions to express ideas about race, class, sexuality, religion, and the environment. Alexander McQueen examines the full breadth of his career, from the start of his fledgling label to the triumphs of his own world-renowned London house.
Buy the Book
IndieBound | bookshop.org | Barnes and Noble | Amazon
---
An engaging survey from the Middle Ages to the present, presenting fashion as a complex process that reflects economic, social, and political changes.
Back in Fashion focuses on themes specific to particular periods—such as the significance of medieval sumptuary laws that limited expenditure on clothing; the use of black in early modern Europe; the role of sports on clothing in contemporary times; and the rise of luxury in the new millennium. Author Giorgio Riello investigates how fashion has shaped and continues to characterize Western societies, impacting the lives of millions of people and their relationship to the economy and politics.
Buy the Book
IndieBound | bookshop.org | Barnes and Noble | Amazon
---